Exploring my messiness with grace, in hopes that it doesn't scare too many people away (or mess up my furniture).
4x6" linoleum block print on paper
2023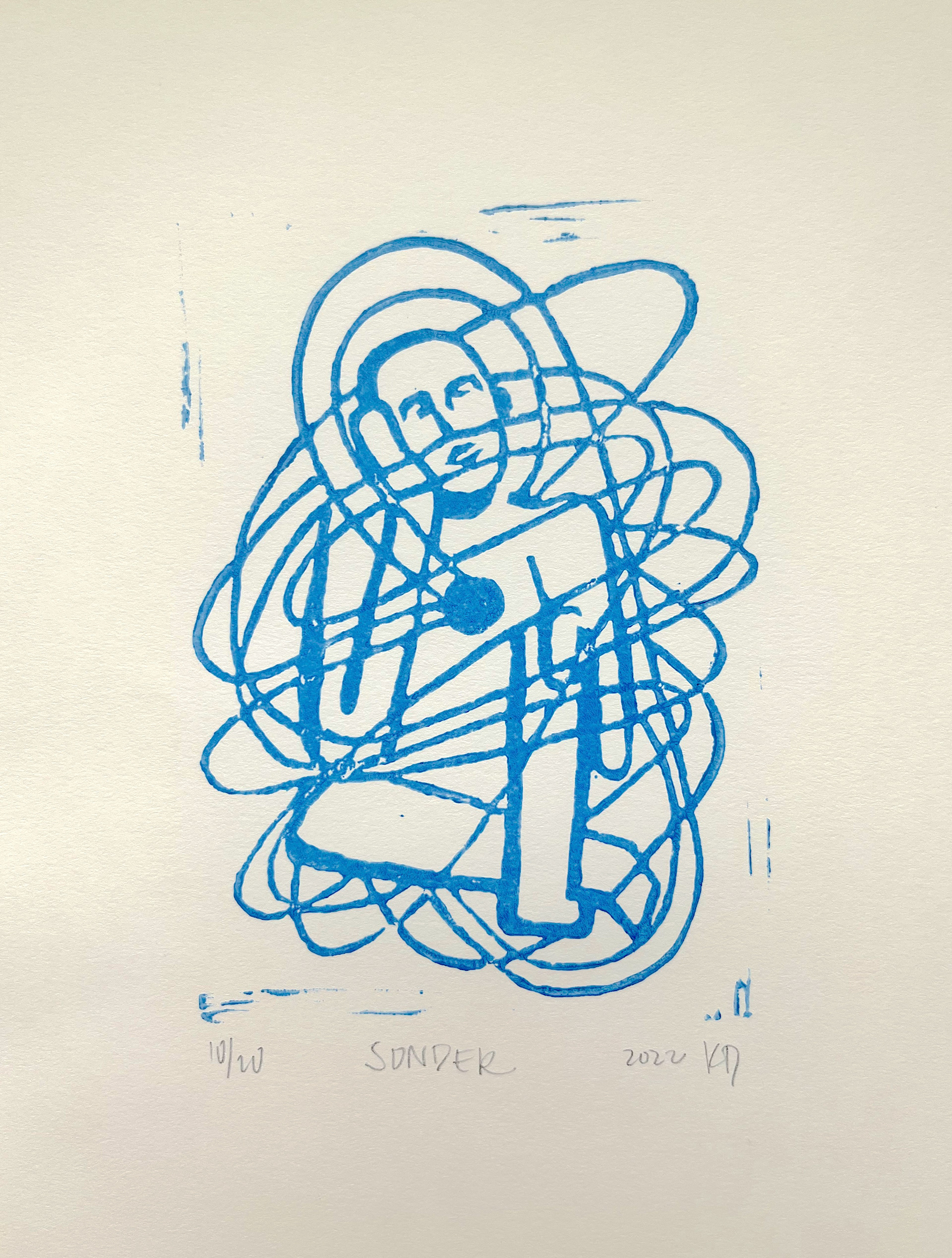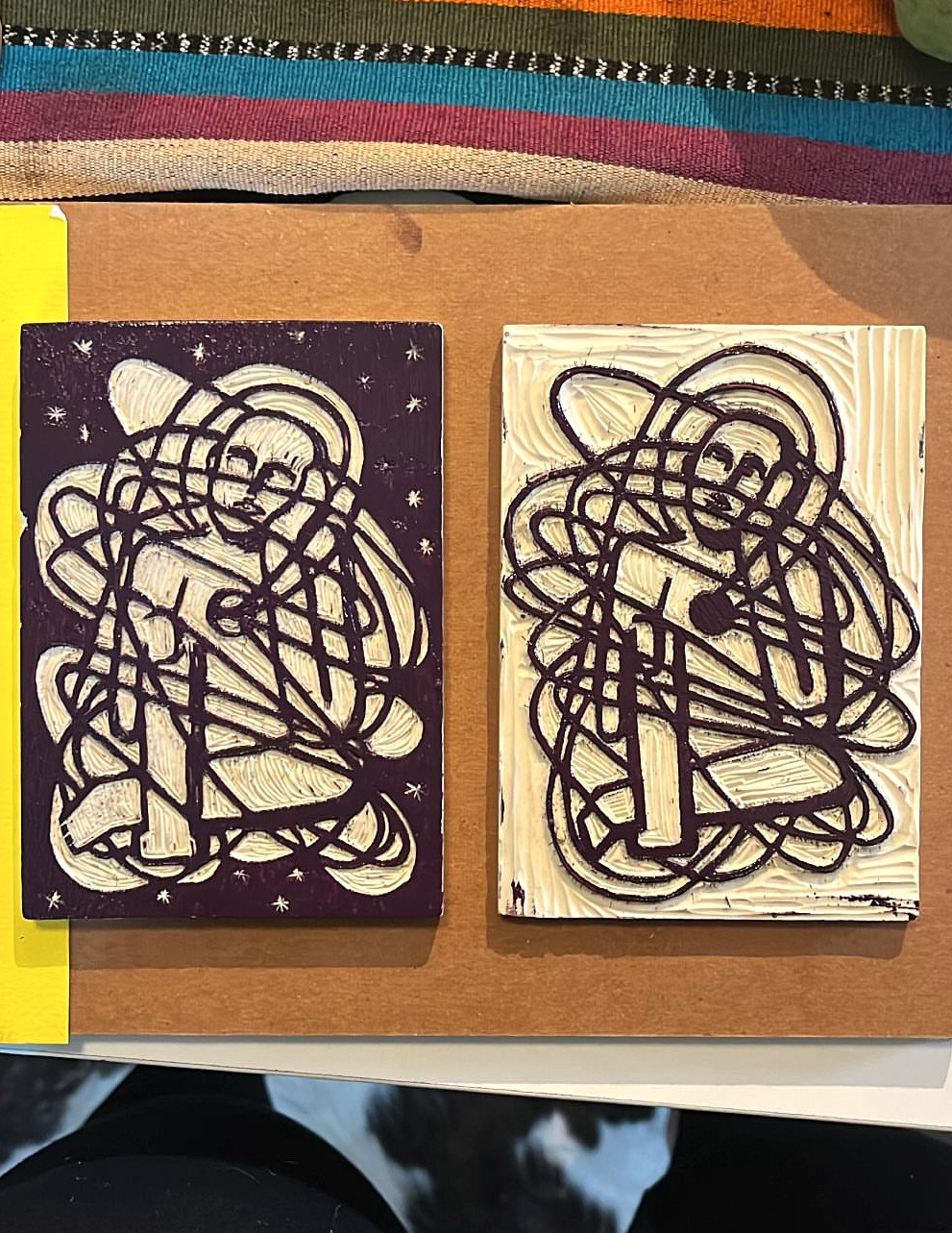 Paper plates, mixing paints, and multiple stab wounds to the fingertips.
Just to 'pop' out of my thought bubbles.
4x6" linoleum block print on paper
2020
An exploration in process.
4x6" drypoint print on paper
2020
A playful experiment of the relationship between fluid shapes in a confined space. It was created with the question of what it means to be an individual in a community, capitalistic society, and even within the structures of our bodies. The print itself resembles this strict, invisible barrier fulfilled by vessels that are mixing and melding into the space, while the woodblock is a literal representation of the hard, constricting boundaries that we try to remain flexible and soft within. Ultimately my goal for the piece (and my personal development) was the create something seemingly smooth out of such rigid material.
22x11" woodblock print on rice paper
2020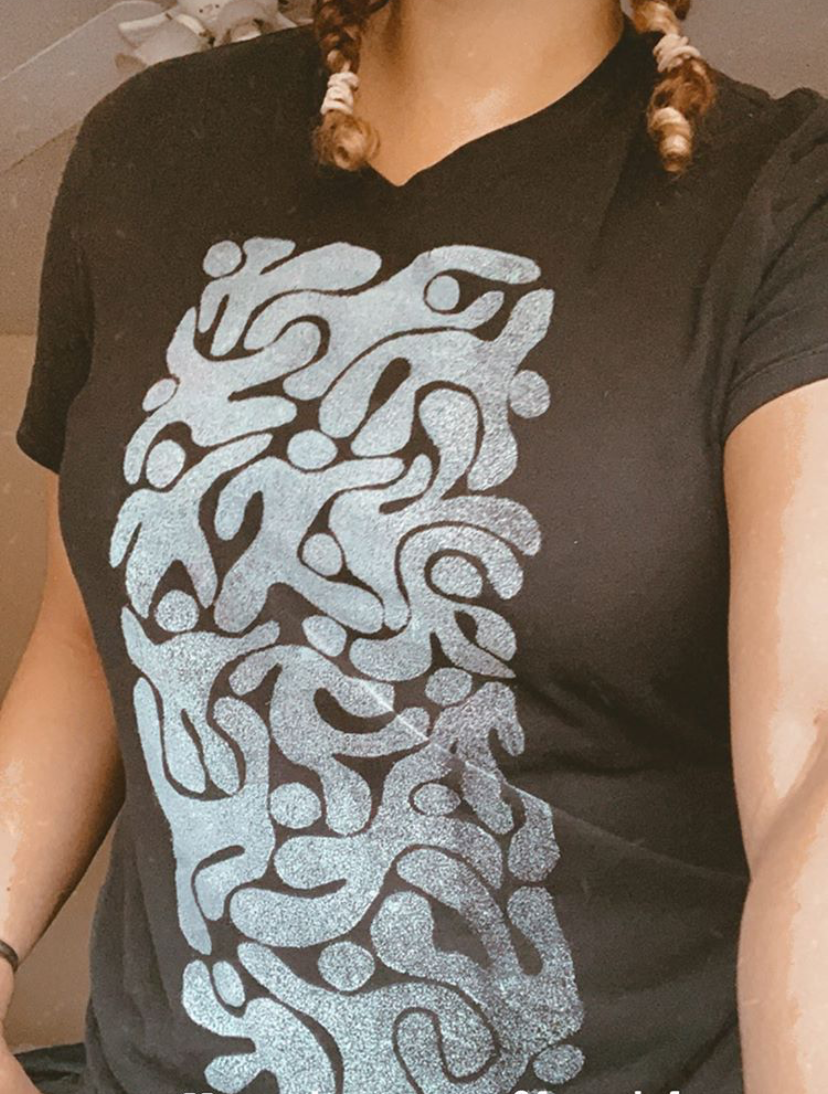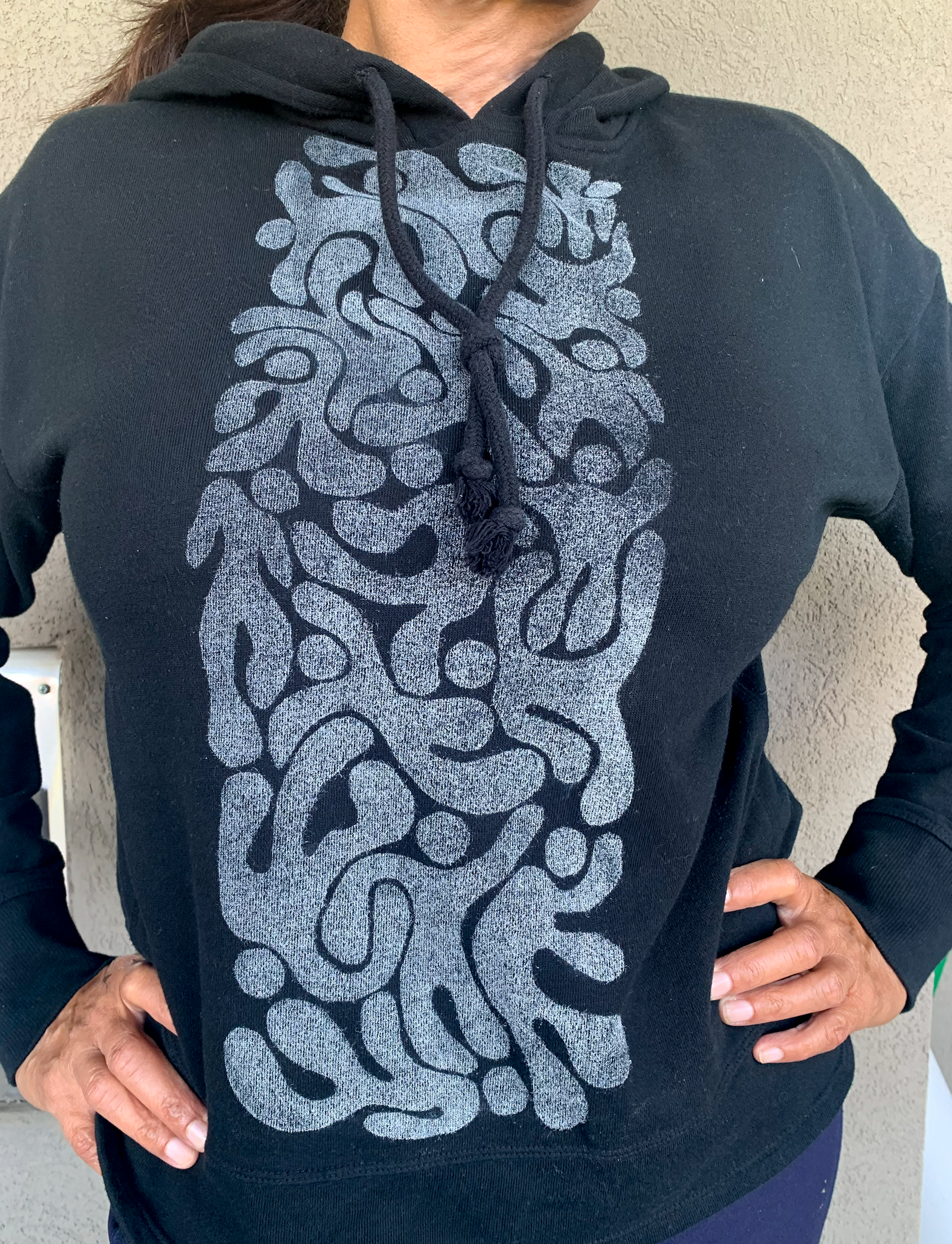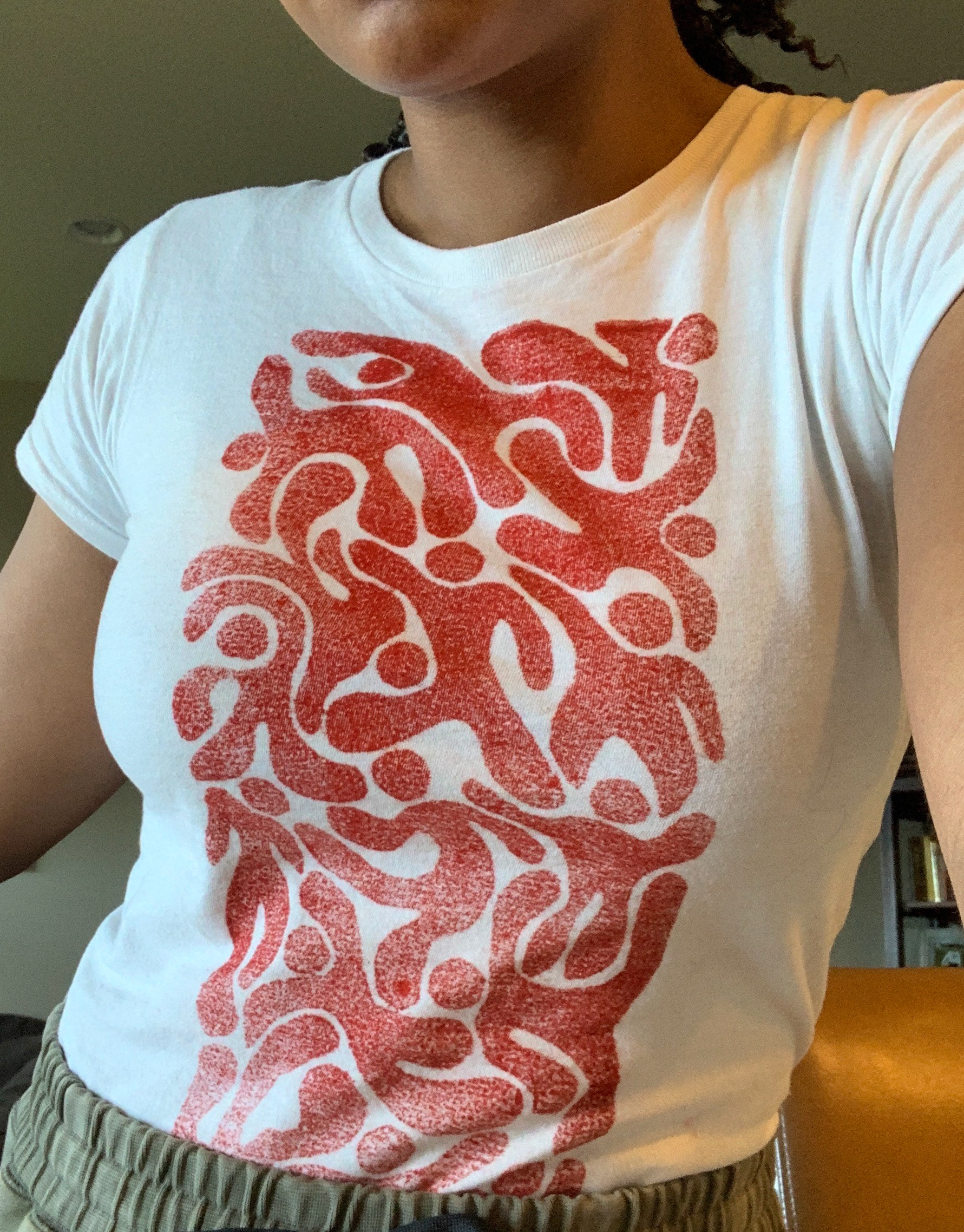 Made from 100% recyclable materials. The coasters were sold at a pop-up shop hosted by the Social/Political Design class at Loyola University. A portion of the sales were donated to Grow Dat Youth Farm, a New Orleans organization that engages local communities to grow healthy foods.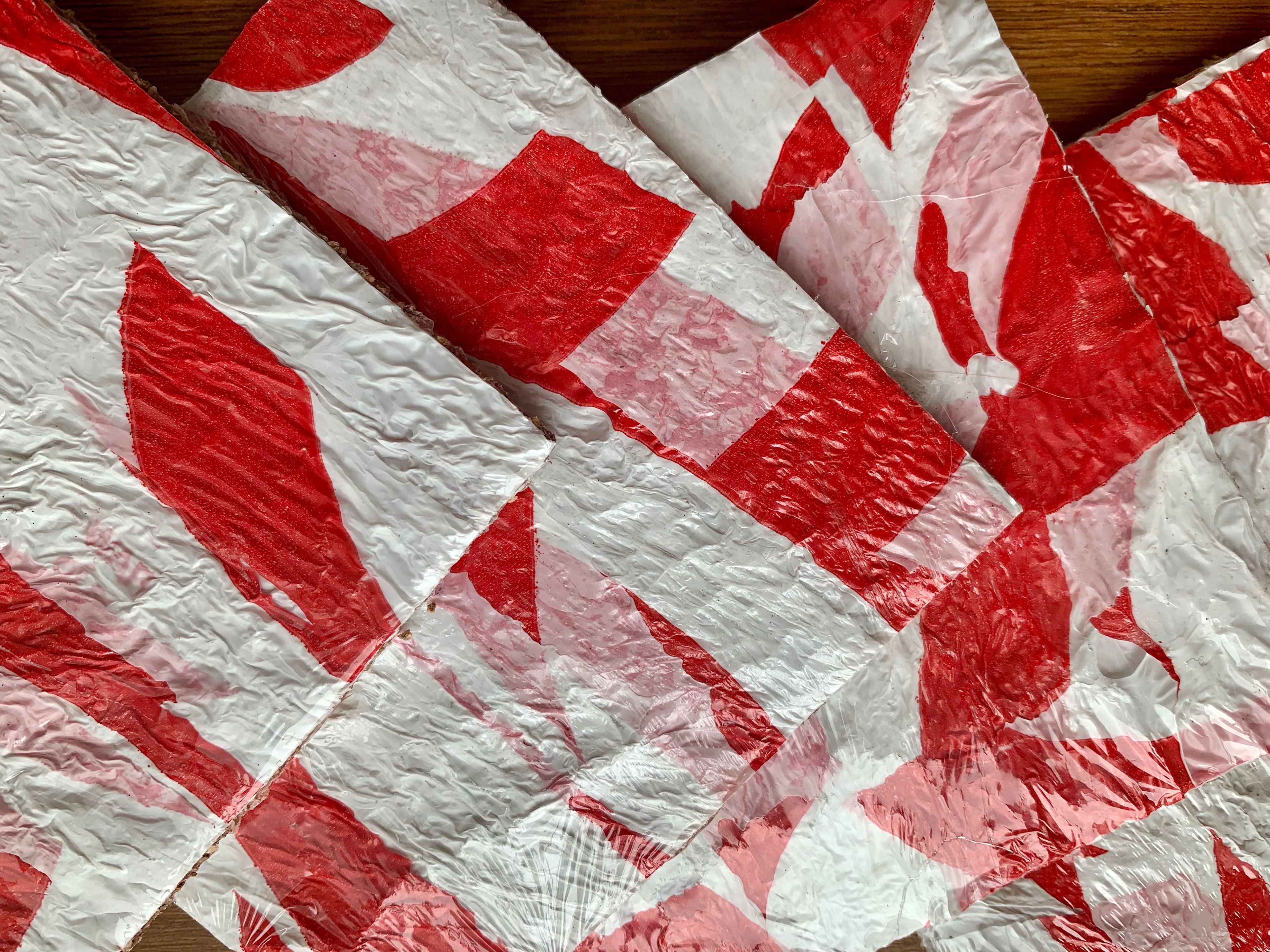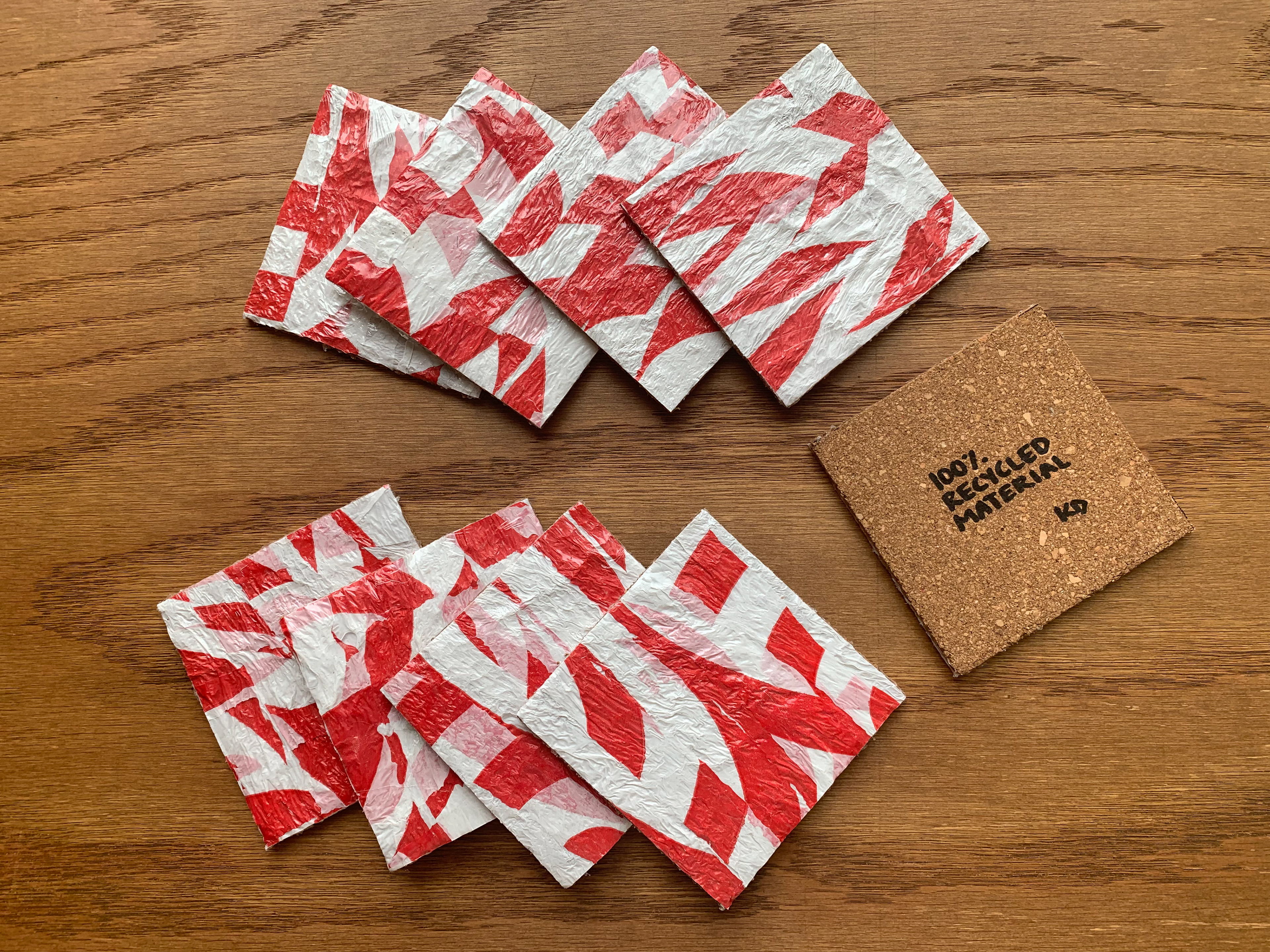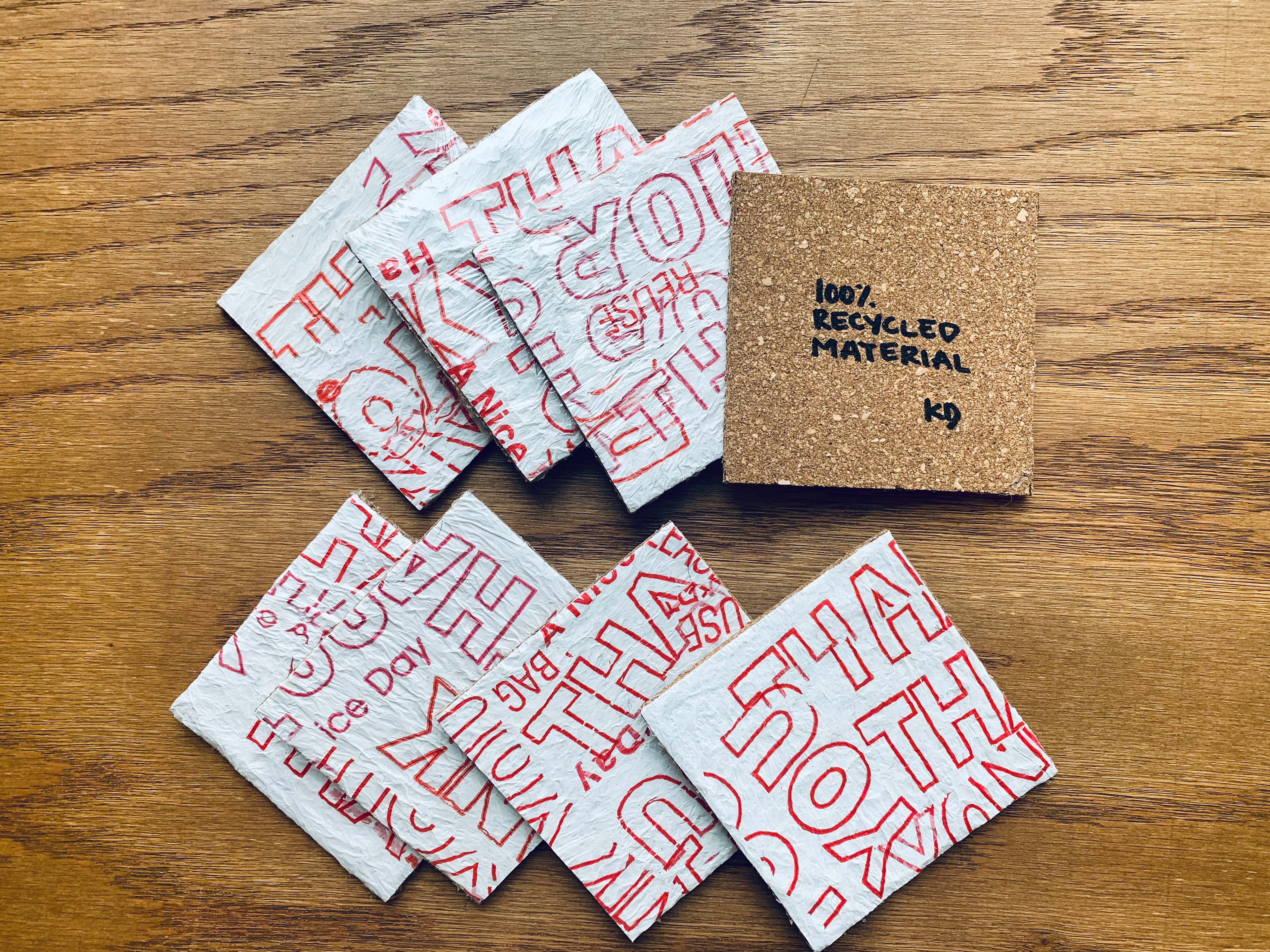 OTHER THINGS (That i feel like showing you)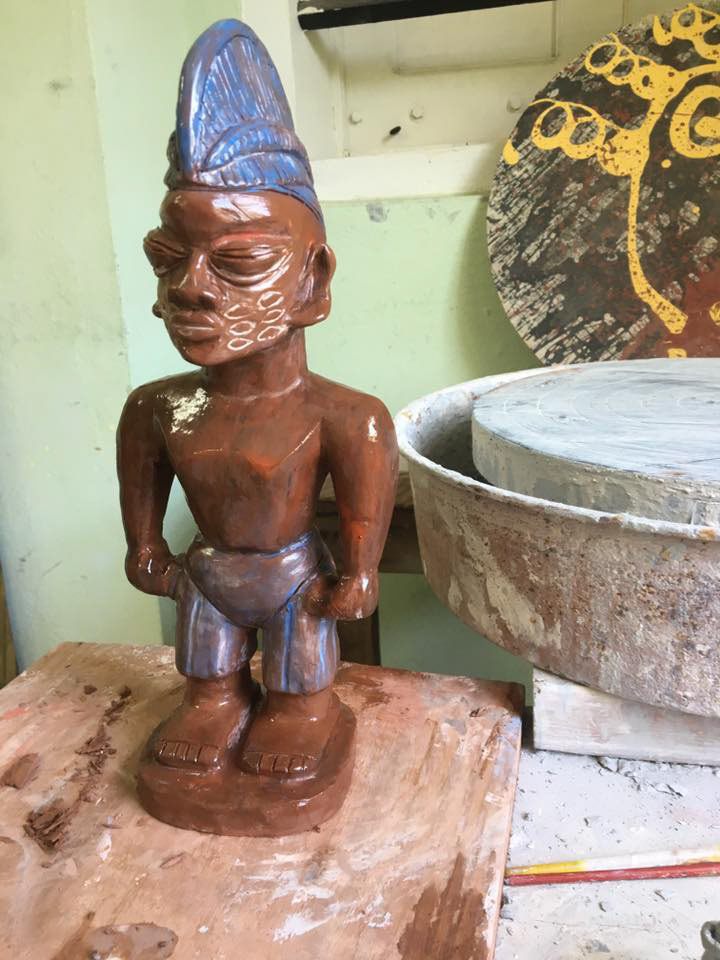 koridoran@gmail.com
​​​​​​​